Hell's Half Acre
A battle scene from the cult classic movie "Storm Troopers" was filmed at Hell's Half Acre just west of Casper, Wyoming.
Northwest College
At maximum altitude of 400 feet over the Powell, Wyoming campus.
Laurel, Montana
Refinery, I-90 looking west, and residential. (Xiaomi Yi)
Road2Nowhere East
North of Powell, Wyoming with the Big Horn Mountains on the horizon.
Deaver Reservoir
Ice fishing on Boxing Day 2016.
Powell, Wyoming
On the last day of the Park County Fair.
Fjord Town
Over Ísafjörður, Iceland.
Icelandic Beach Miniature
The Broncs Play Here
Cody, Wyoming. (with Xiaomi Yi camera)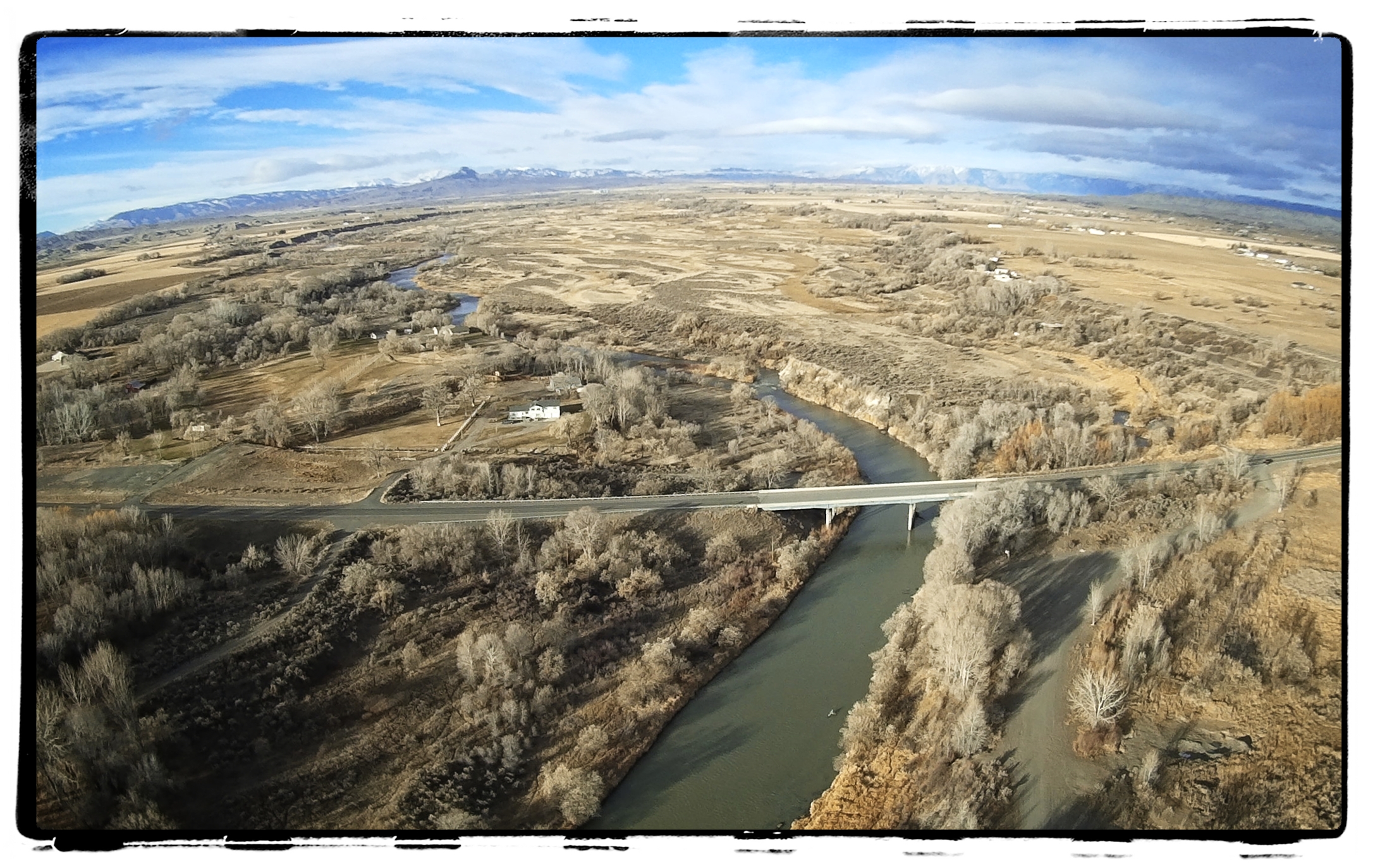 Over The Shoshone River
South of Powell, Wyoming.
Browntown
Powell, Wyoming in miniature form.
Over Meeteetse
Meeteetse, Wyoming is south of Cody located along the Greybull River—population 330 approximately.
Sugar Beet Piling Station
Air Wyoming Still Photography XK Detect 380X Drone
A lowly GPS-based quadcopter without all the bells and whistles of our Phantom 3, but it can stay airborne for up to 30 minutes and is ideal for still photography. This no-nonsense workhorse offers multiple camera configurations.